XAP Corporation Client: College Foundation of West Virginia
Site URL:  

www.CFWV.com

(module is behind user log-in)
2014-2015 – Web Development Project

(Visual Design, UX/UI Design, Graphic Design, mockups)
I collaborated with a team of engineers, content writers, business analysts, and product managers to create a career exploration module targeted at middle school students which would enhance XAP's Transitions® student portal sites. It would be added to an existing Transitions site, 
www.CFWV.com
, whose sponsors were co-funding the project as part of a state initiative to encourage middle school students to start thinking about future careers and the education they'll need to get those jobs.  The project team had six months to get the module completed and ready for client testing.
I was asked to design the module's visual design, user interface and create or source all the graphics for the project. I actively participated in the early JAD sessions and created iterative mockups and screen flows and presented them to my peers in weekly scrum meetings. Due to the compressed project timeline, I was given the go-ahead to use online RF image libraries as some of the source material to speed up production. I combined found vector imagery and my own stylized illustrations into topical vignettes for button icons and offered up selections of photos for stakeholders to chose from. Once final designs were approved, I sliced up the graphics and handed them over to the back-end web developers and engineers to implement on the web server.
MODULE BADGE ON "YOUR PORTFOLIO" PAGE
This new Transitions® module, named "School-2-College-2-Work" by the product manager, would be accessible from the student's "Your Portfolio" page via a unique link badge. 

Because the module saves the students progress, they must create a user account and sign in before they will be able to access the "Your Portfolio" page and the middle school student module.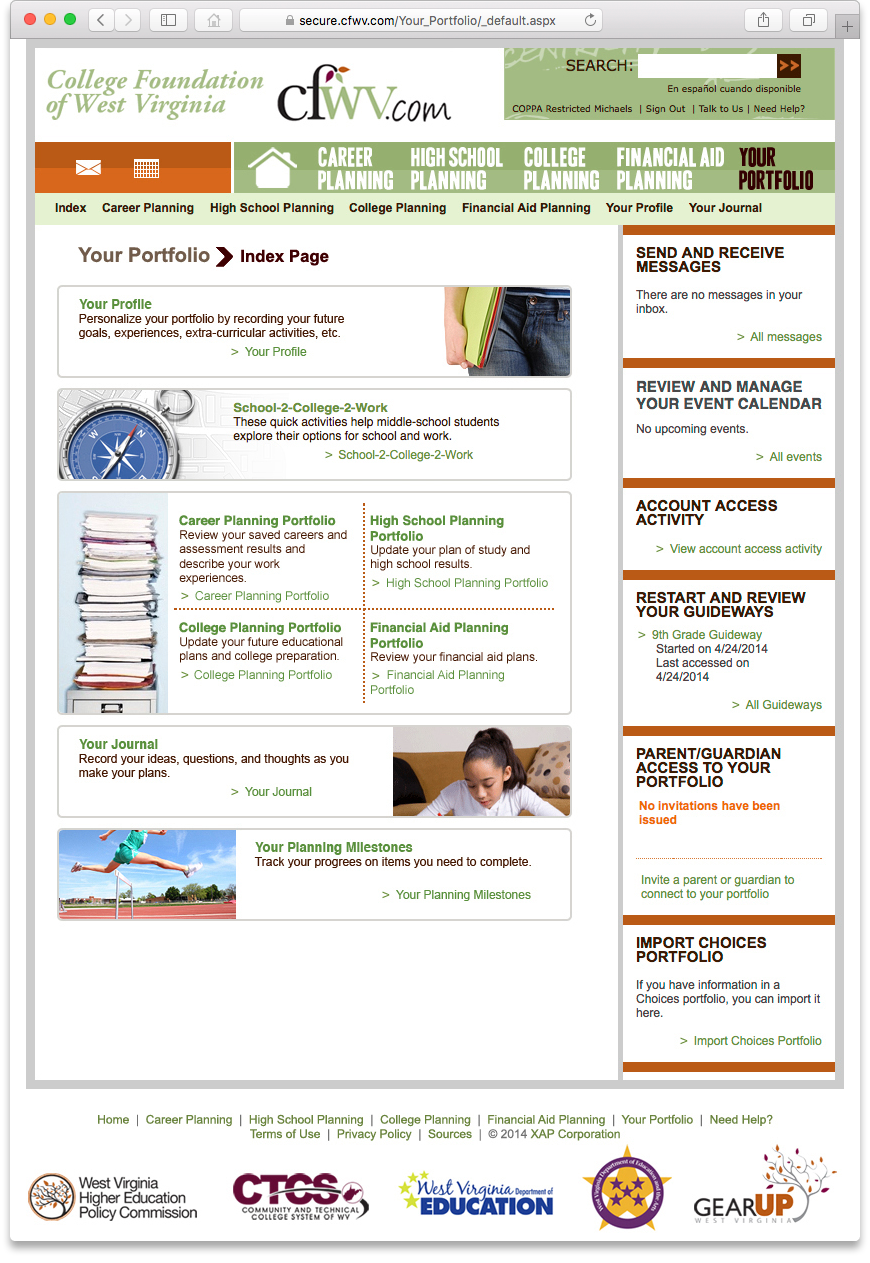 "SCHOOL-2-COLLEGE-2-WORK" LANDING PAGE
The badge link would take the student to the module's landing page where they would be presented three activities: Directions After High School, Career Clusters Map, and Destination Careers in West Virginia.
"DIRECTIONS AFTER HIGH SCHOOL" ACTIVITY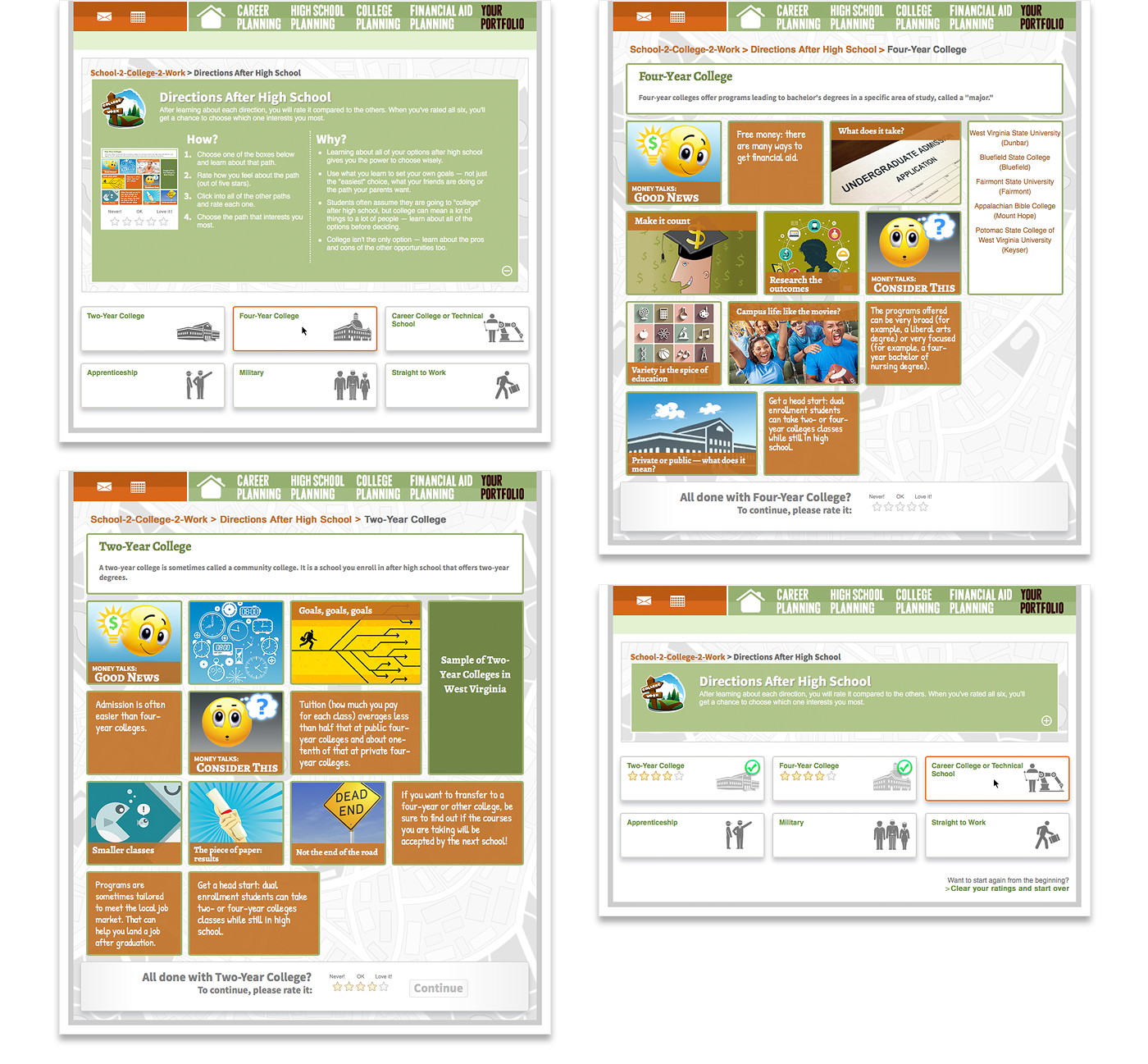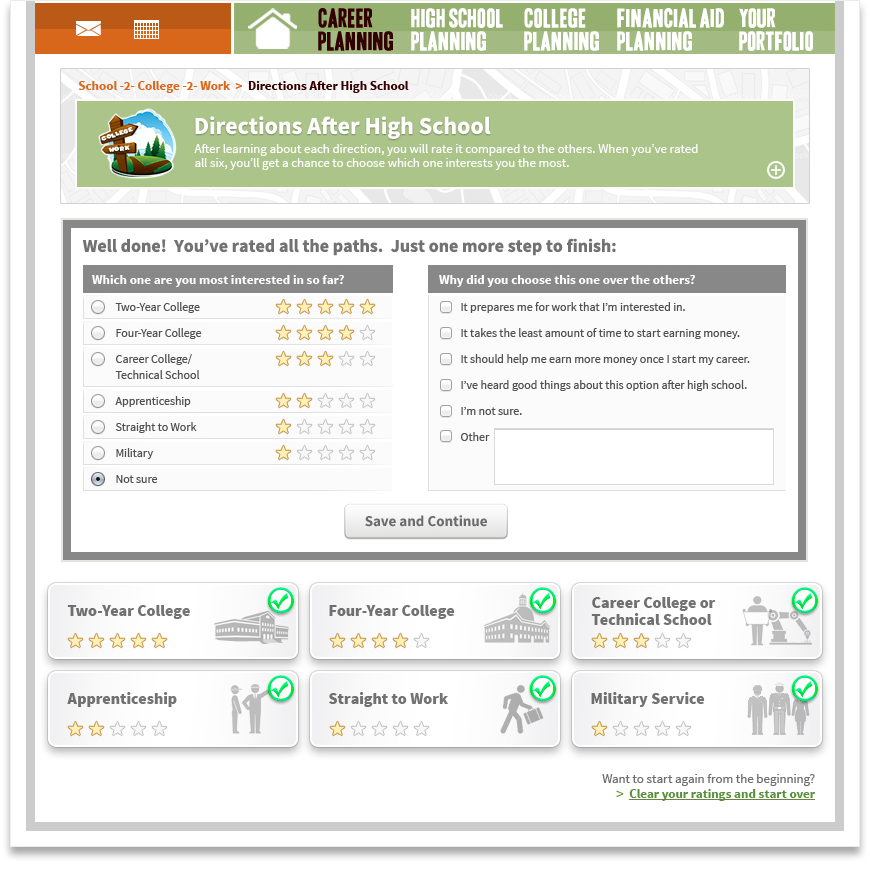 "SCHOOL-2-COLLEGE-2-WORK" LANDING PAGE
Showing stages of completion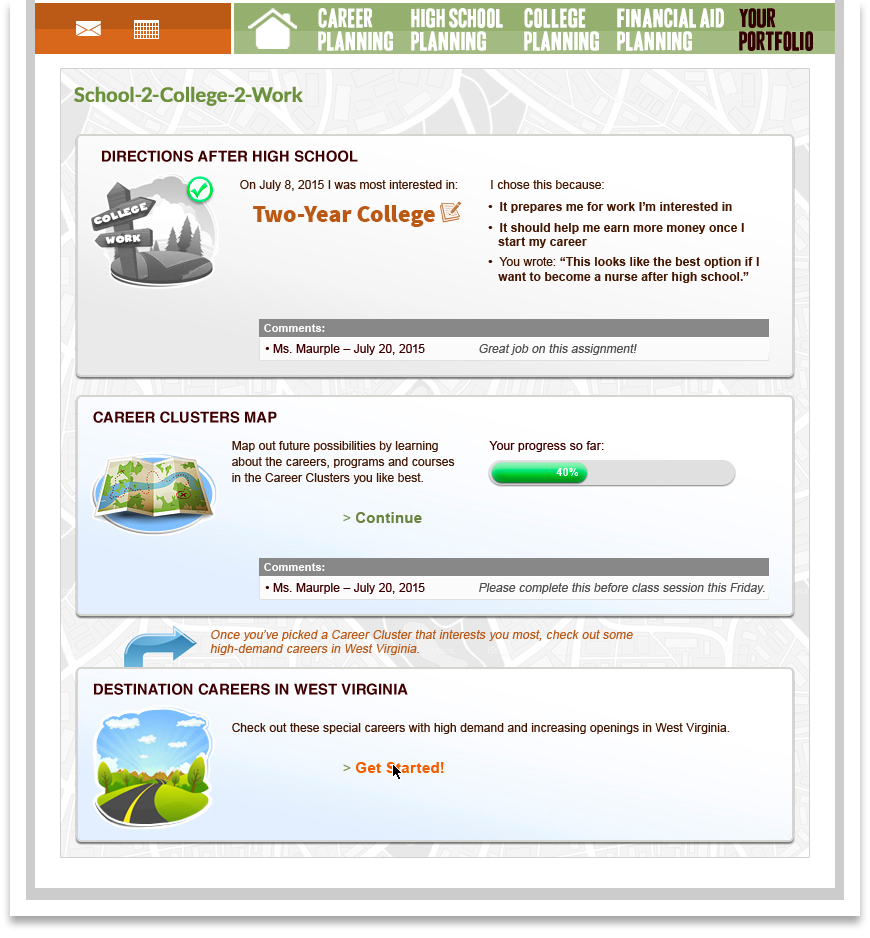 "CAREER CLUSTERS MAP" ACTIVITY