As lead Visual & UX/UI designer, I collaborated with XAP's team of database engineers in designing and developing a visual display of high school student progress towards meeting

California college entrance requirements

which was to be added to

CaliforniaColleges.edu

, a website for info about higher education in California for students, counselors, and parents.  
3 different sets of requirement metrics needed to be displayed: 
• Benchmark requirements for college preparation from California's Dept. of Education
• California State University coursework and GPA entrance requirements
• University of California coursework and GPA entrance requirements
• display in an interactive graph or gantt chart of student's progress in meeting course requirements
• charts will be dynamically updated by transcript data uploaded to server by school's SIS
• students/couselors will be able to print, email, or create a PDF of charts
I participated in multiple JAD sessions and weekly project meetings where I presented high level wireframes and mockups to both my peers and client representatives. Those visuals were eventually incorporated into the project's business requirement documents that the engineers used to guide development.
A-G COURSEWORK REQUIREMENTS & FINAL ELIGIBILITY REQUIREMENTS CHART WIREFRAME
A-G BENCHMARK CHART WIREFRAMES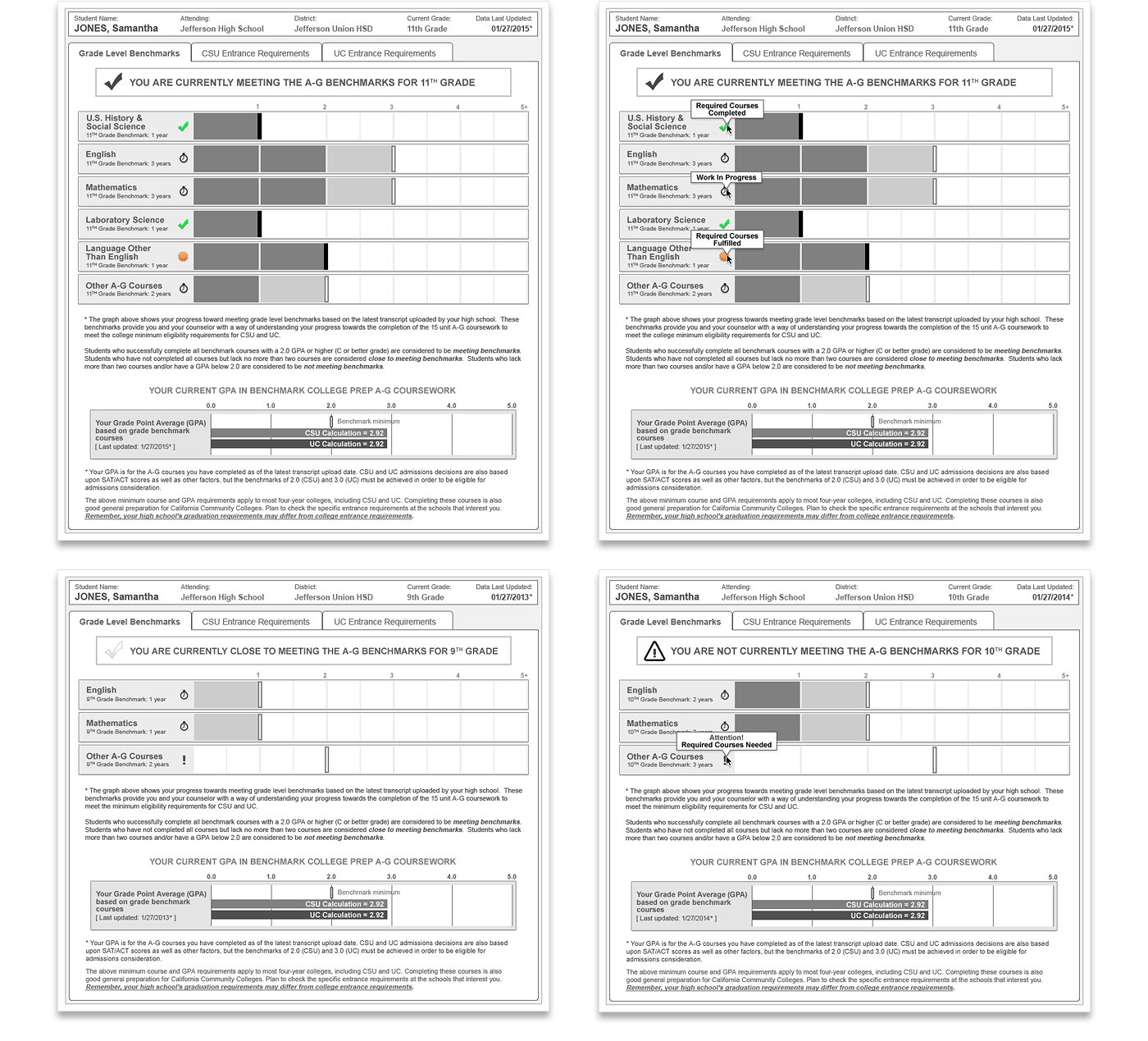 CSU ENTRANCE REQUIREMENTS CHART