XAP Corporation Client: Colorado Commission on Higher Education

2009-1014 – Web Development Project

(Visual Design, UX/UI Design, wireframes, mockups)
When the Colorado Commission on Higher Education upgraded their Mentor® student portal to XAP's new Transitions® model, I was tasked with the redesign of the navigation, refreshing the graphics, incorporating new concepts and sections for client campaigns. Working from some visual content they provided, I expanded upon the colors/themes and introduced the new user role-based identifier buttons.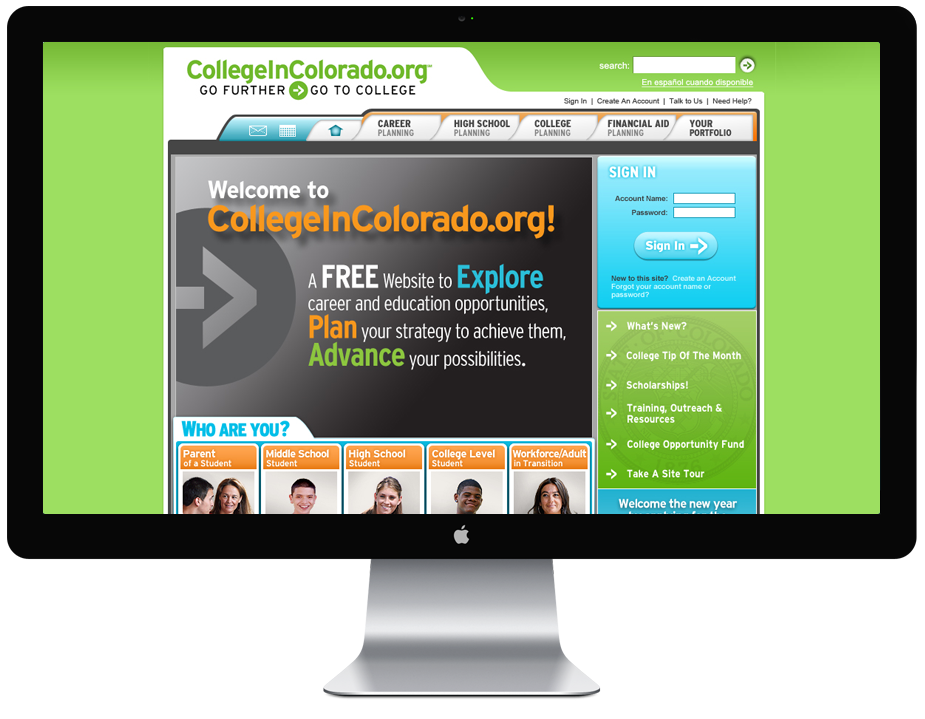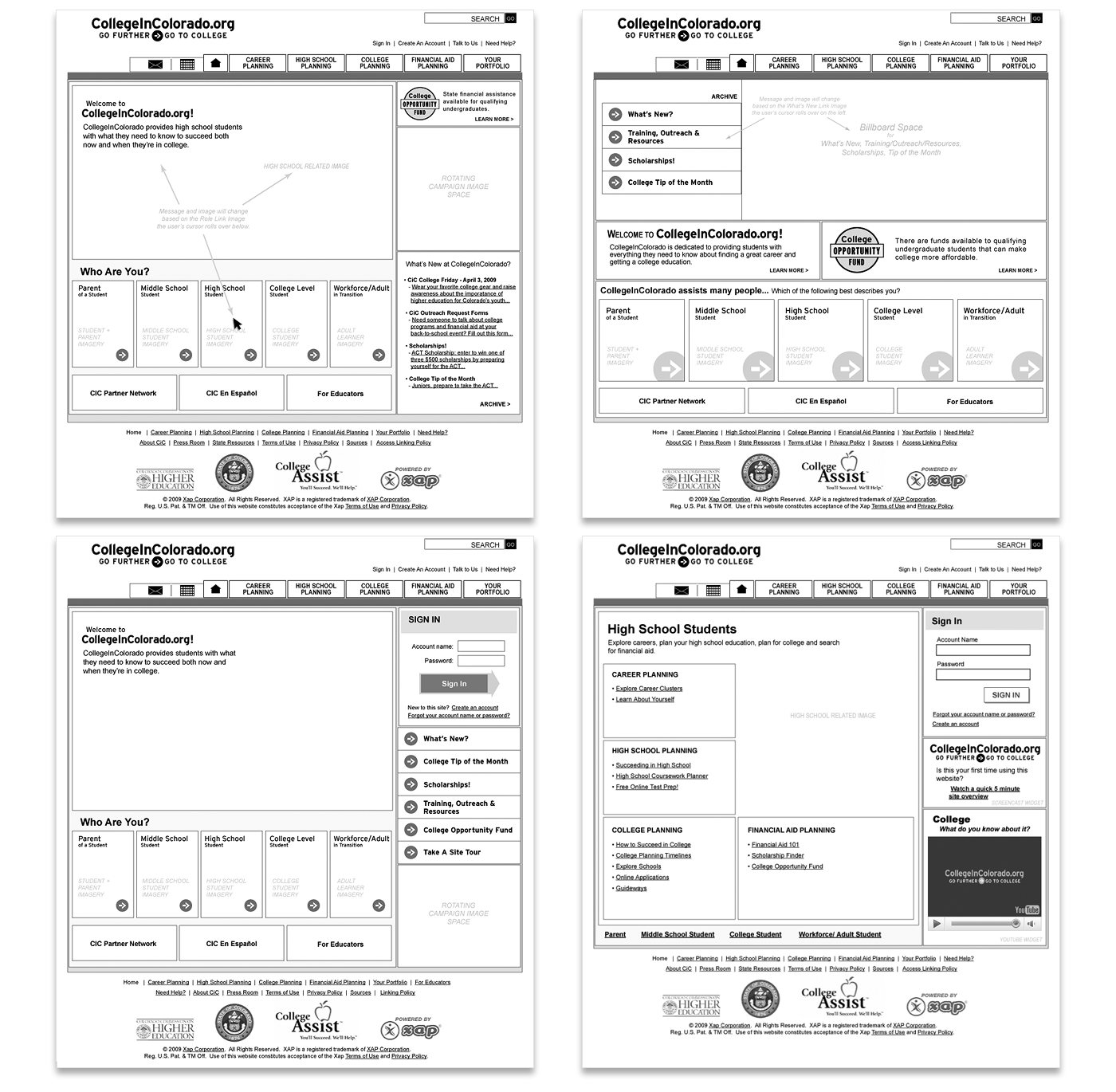 HOMEPAGE MOCKUPS & ROLE LANDING PAGE MOCKUPS
FINAL HOMEPAGE DESIGN  (c. 2009)
The modular homepage was designed to make it easy for the client to update the content with seasonal content changes, as well as special campaigns/initiatives. Those frequent updates are handled by a client-facing CMS with assistance at times from XAP's web dev team.