XAP Corporation
Concept Site/Prototype  
2015 – In-house Marketing/PR Project

(Iconography, Typography, Branding, Visual Design, Graphic Design)
I was given the task of creating a design for a support blog for one of XAP's newest product lines, Choices360, a revised version of the company's national portal for college prep and career exploration. With the expected launch of the site, they wanted to have a blog where tips and tricks, feature descriptions, and press releases could be shared with students, parents, and educators (the site's end-users).
This new product support and promotion blog site was to utilize...
• a prescribed WordPress template/theme ['Hoarder' from Themezilla.com] that XAP already purchased
• have the branding, colors, and style cues found in the new Choices360 portal and its product page on the redesigned XAP corporate website
Within a couple of days I was able to produce this advanced mockup (below) and the design was approved for production.
I handed over the sliced graphics and a version of the mockup with all the fonts, colors, specs and details to the web developer.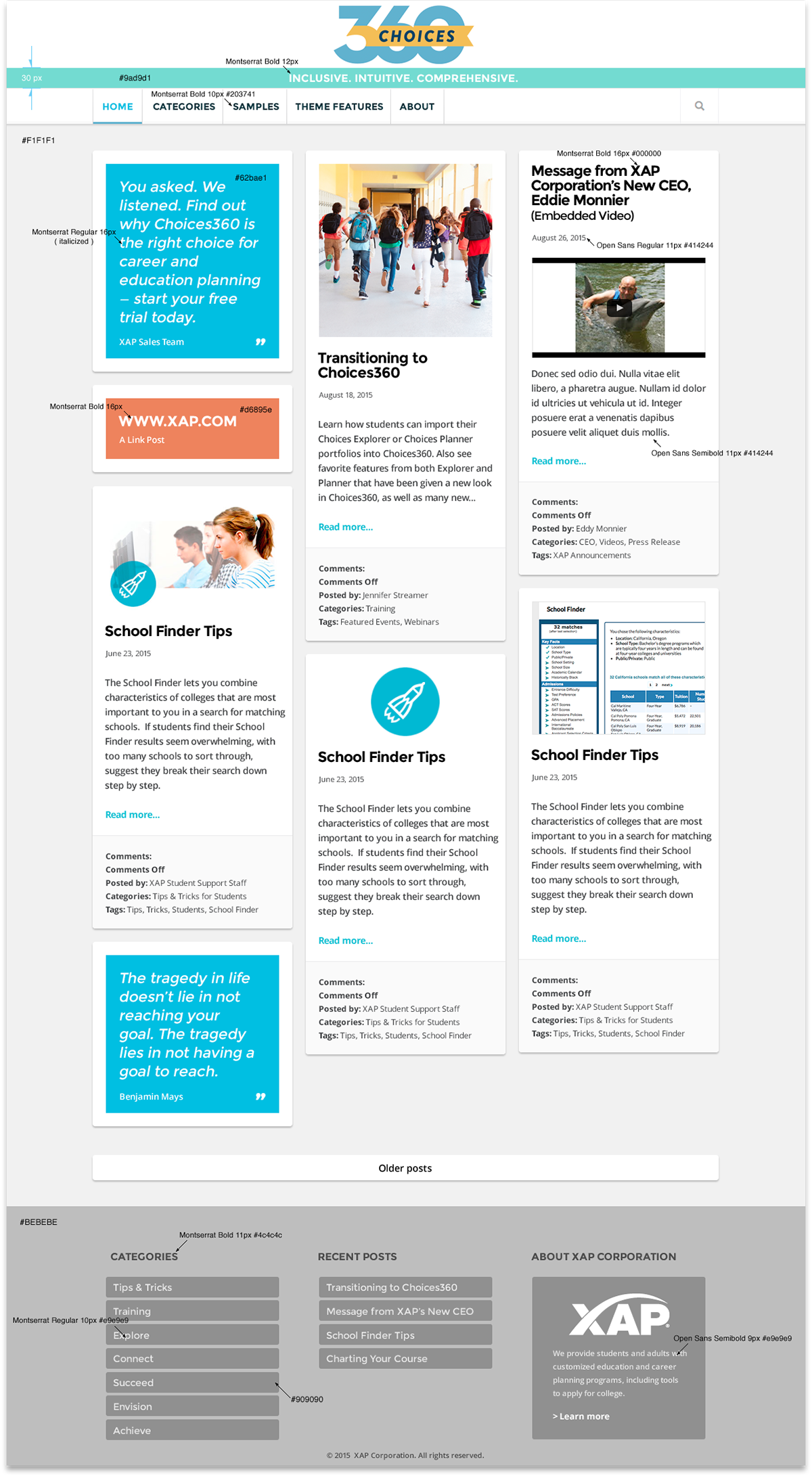 Design elements, such as the footer treatment, fonts, color schemes, icons, and other graphics I provided wound up being incorporated in XAP Corporation's general blog — which can be viewed at
http://blog.xap.com
.