XAP Corporation Client: Iowa College Student Aid Commission & Iowa Department of Education
Site URL:  

www.IHaveAPlanIOWA.org


2013 – Website Design Refresh (Visual Design, UX/UI Design, wireframes, mockups)
Iowa's student portal was showing its age and the client wanted the site to be more vibrant and cheerful. They provided new photographs and some new logos. I expanded the site's color palette, redesigned the role badges, right side margin boxes, arrow icons, and incorporated their signature exclamation mark into their header logo. The client was quite pleased with the refreshed website design.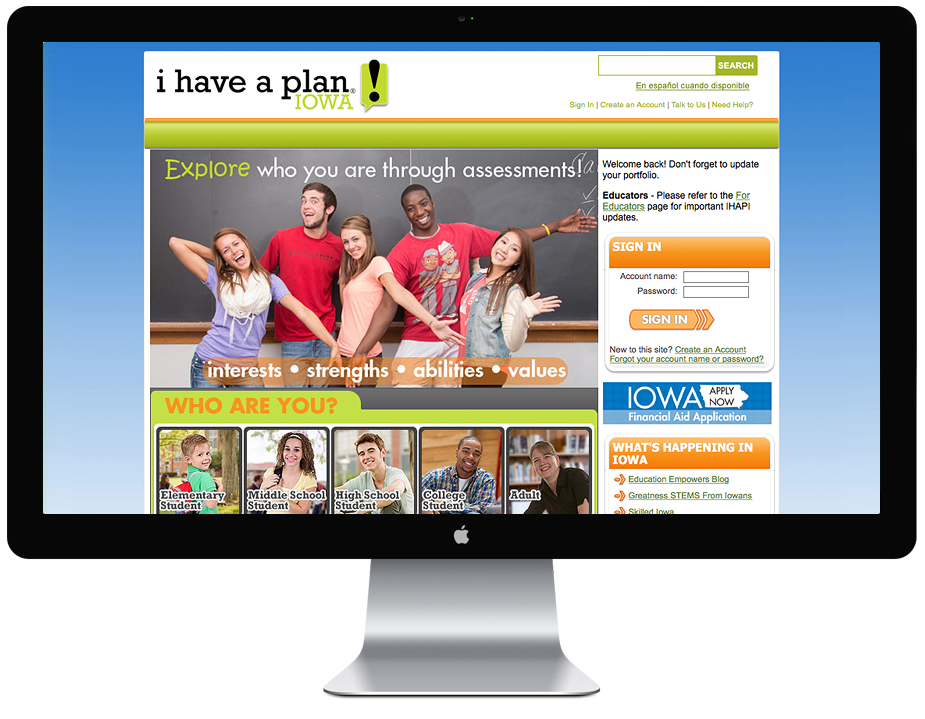 HOMEPAGE BEFORE AND AFTER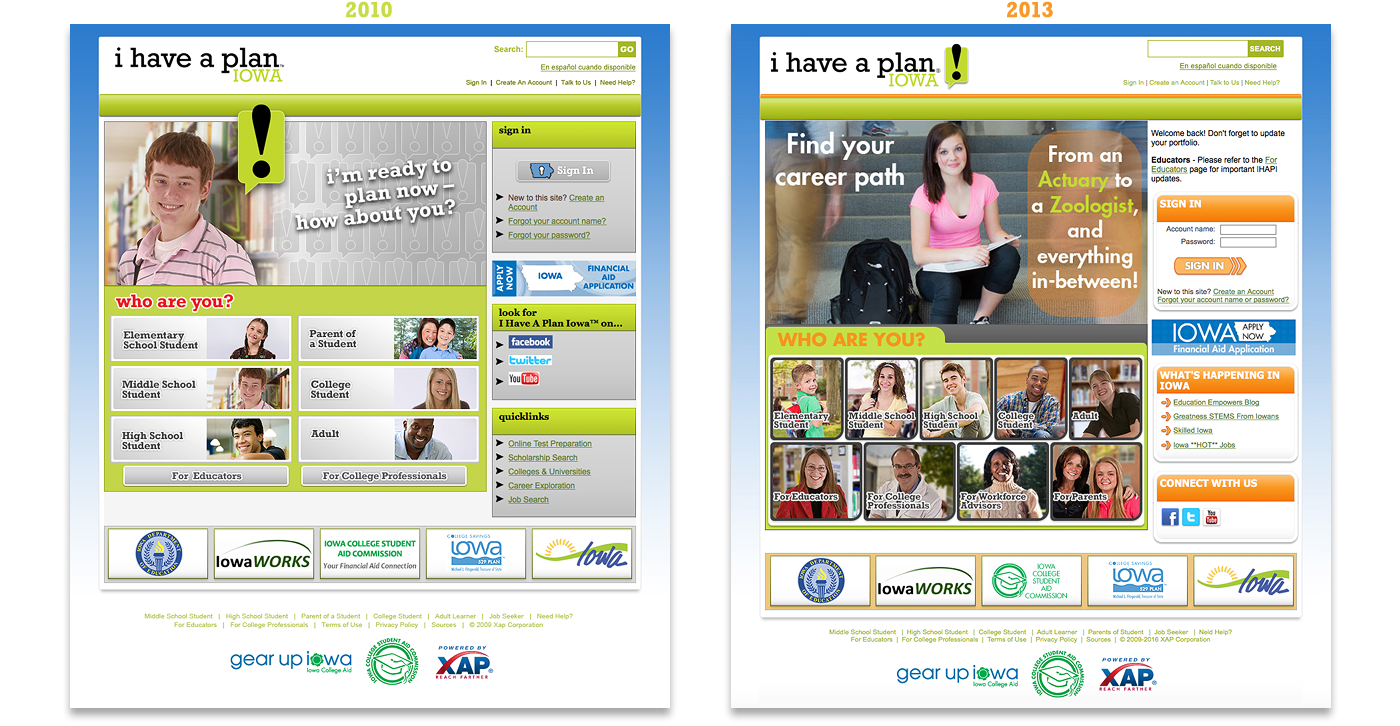 ROLE LANDING PAGE EXAMPLE BEFORE AND AFTER